China calls bitcoin investment alternative
Are the U.S. and China's views on bitcoin starting to diverge? China's central bank is now calling bitcoin an "investment alternative." This comes just a few days after the Federal Reserve maintained the view that cryptocurrencies are "vehicles for speculation."
This marks a significant shift in view for China, which cracked down on crypto trading just a few years ago.
"We regard Bitcoin and stablecoin as crypto assets … These are investment alternatives," People's Bank of China (PBOC) deputy governor Li Bo said during a panel hosted by CNBC at the Boao Forum for Asia on Sunday. "They are not currency per se. And so the main role we see for crypto assets going forward, the main role is investment alternative."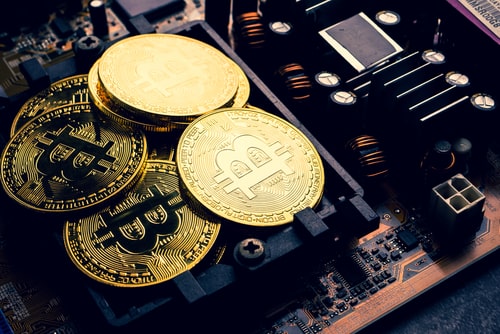 Li said that more regulation, even if minimal, will eventually be introduced for bitcoin around the world.
"Many countries, including China, are still looking into it and thinking about what kind of regulatory requirements. Maybe minimal, but we need to have some kind of regulatory requirement to prevent … the speculation of such assets to create any serious financial stability risks," he said.
This is a significant public shift for China, which in 2017 banned local crypto exchanges and initial coin offerings (ICOs). China is also working on its own digital currency, known as the digital yuan, which is very different from bitcoin. It aims to replace China's cash and coins.
The Federal Reserve Chair Jerome Powell also recently commented on the popularity of bitcoin, referring to the cryptocurrency as a speculative investment only.
"What people call cryptocurrencies, they're really vehicles for speculation. No one is using them for payments, for example, like the dollar," Powell said interview with The Economic Club of New York.
Powell also compared bitcoin to gold: "For thousands of years, human beings have given gold a special value that it doesn't have," he said. "Nonetheless, for thousands of years, they have done that." He added that bitcoin and other cryptocurrencies "are much more like that … They're not really being actively used as payment."
On top of that, U.S. Treasury Secretary Janet Yellen called bitcoin a "highly speculative asset" back in February, adding that bitcoin is not "widely used as a transmission mechanism" and is an "extremely inefficient way of conducting transactions."
These official comments come as bitcoin continues to carve out its own role in mainstream finance. The latest moves into bitcoin by major institutional players like Tesla, Square, and PayPal are helping with that. Markets are also very aware of the increased legitimacy of bitcoin after Coinbase, the largest U.S. crypto exchange, went public last week.
At the time of writing, bitcoin was trading at $55,570.11, up 0.65% on the day. Relatively stable prices come after a weekend flash crash, which was triggered by reports that the Turkish central bank will ban the use of crypto as a form of payment. Also, there were reports over the weekend that the U.S. Treasury could be planning a crackdown on money laundering carried out via digital assets.